The 2019 Addo Elephant Trail Run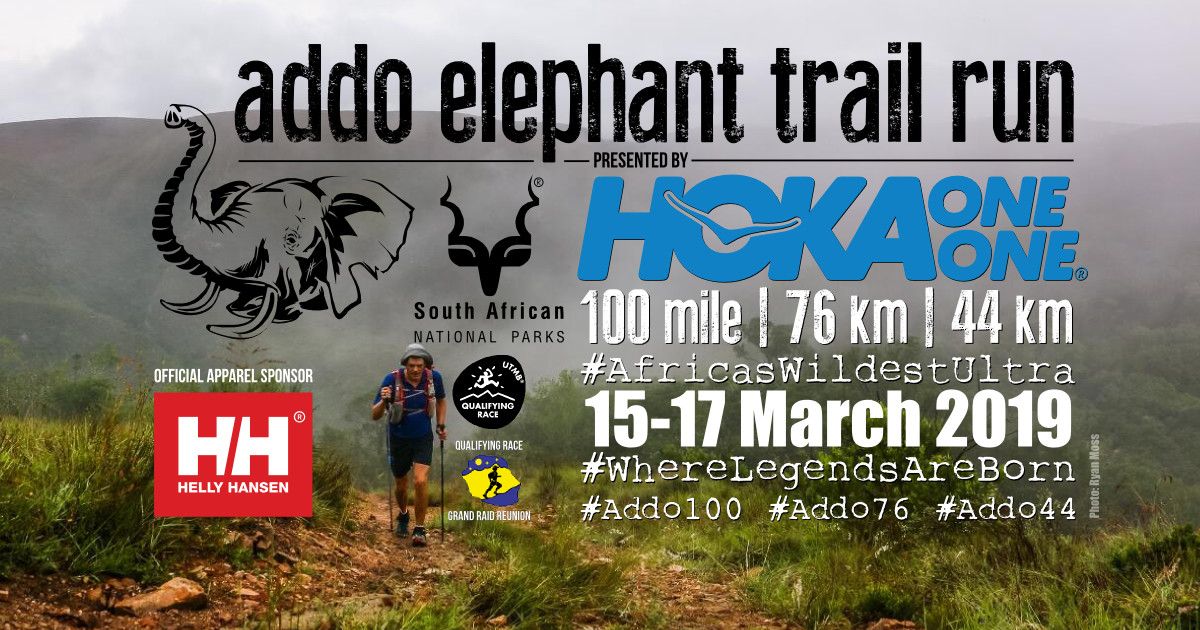 Africa's Wildest Ultra!
---
If you are looking for a truly wild trail running adventure, then we invite you to take on the Addo Elephant Trail Run through the vast and beautiful Addo Elephant National Park in the Eastern Cape Province of South Africa.
Choose your ultra:
44km - perfect for first time ultra runners
76km - a tougie but still a fast runnable course
100 Mile - the big one - this one will test you!
For full event info, please visit the official event website.
Countdown To The Addo Elephant Trail Run
Live Your Addo Elephant Trail Run Adventure Today >>